Blog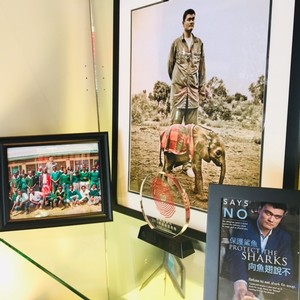 He's the world's biggest star from the the most populous country. And he's been fighting to end the illegal wildlife trade for more than 12 years. NBA all-star and Olympian Yao Ming is not just a WildAid ambassador, he's an integral part of WildAid's family and the conservation community.
Hear him speak, and you immediately begin to understand why Yao has been able to help convince a country of 1.4 billion people to stop buying ivory and galvanize support for China's domestic ban.
"We don't need items to prove who we are; we should be more confident than that," Yao told Culture Express in 2018. "When we reach into our pockets, there is a cost somewhere else."
It's been one year since the ban went into effect and ivory prices in China are at their lowest -- $734.5 per kilogram. That's a drastic decline from $2,100 per kilogram in 2014. This downturn indicates less profit for traders and poachers, and fewer consumer purchases.
Elephants aren't the only animal to benefit from Yao's star power. Inspired by Jackie Chan's public awareness campaign for tigers, Yao wanted to curb consumption for shark fin soup. So he joined WildAid in 2006 and showed consumers how shark fin soup is made.
A whopping 82 percent of respondents to a WildAid survey said they stopped consuming shark fin soup as a direct result of Yao's awareness campaign and prices and sales of shark fins in China declined by 50 to 70 percent.
"Now it's something almost shameful for young middle-class people to eat," Yao told The Christian Science Monitor.
Over the years, WildAid's relationship with Yao has taken some unexpected but welcome turns. In 2017, he combined his passion for conservation with his other passion - wine - and launched a special release of Yao Family Wines' Napa Crest Red Wine.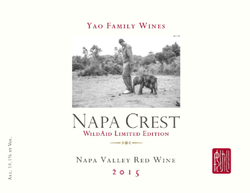 Now Yao has released three wines with a commemorative WildAid label that might look familiar.
The photograph of Yao walking with a baby elephant was taken by Kristian Schmidt in 2012 at the David Sheldrick Wildlife Trust in Nairobi. The elephant, named Kinango, was orphaned after his mother was butchered for her ivory tusks.
"We all share this planet with each other and with these majestic animals," Yao said. "We all have a responsibility to do something to save Africa's elephants. We all have to do our part."
Thank you for doing your part, Yao. Let's cheers to another 12 years of working together to protect some of the world's most magnificent creatures.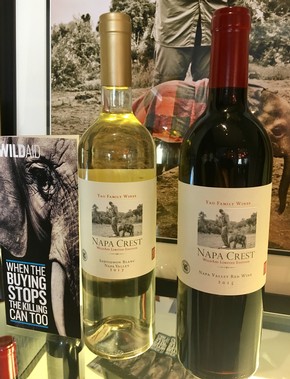 Want to do your part while enjoying a sumptuous glass of wine? Click here to purchase te WildAid Commemorative Wines. Proceeds will benefit threatened species like elephants, sharks, rhinos, and pangolins.

Winter 2019 Newsletter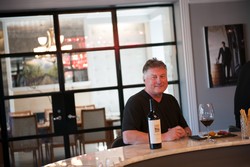 Hello, Friends!
Winters are sublime in Napa Valley - a time for rest and reflection. The vines have gone dormant for their long winter nap, and we look to the skies to see how much rain we'll get at this critical time. With the holidays behind us and the 2018 harvest working its magic in tank and barrel, we have time to think about the year to come.

We're excited about everything we have in store for you for 2019! We're kicking off Chinese New Year with a unique and delicious Wine & Dim Sum Tasting (which is already sold out!), and commemorating The Year of The Pig with a limited edition Napa Crest Red Wine. We're also proud of Yao's continuing work with WildAid, and we'll be launching our 2nd campaign to raise funds to help their fight to end the illegal wildlife trade.

Winter is a great time to come to Napa for a visit. Airfares and hotel rates are historically low, and the crowds are small. We're here to help you plan your winery adventure, so if you're looking for recommendations, call us at 707-968-5874.

All the best!
~Tom Hinde, President & Winemaker

Our Saint Helena tasting room returns to its winter hours through April 2019:

Monday: 10:00am - 5:00pm
Tuesday: 10:00am - 5:00pm
Wednesday: 10:00am - 5:00pm
Thursday: 10:00am - 5:00pm
Friday, Saturday and Sunday: 10:00am - 5:00pm

For more information or to book a reservation, Click Here.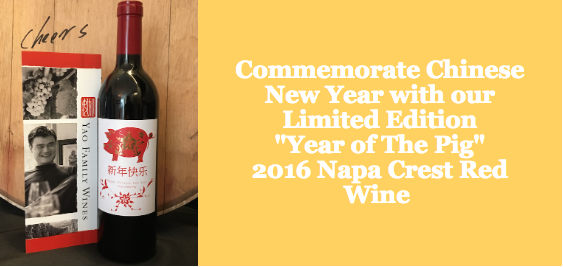 Yao Family Wines celebrates The Year Of The Pig with our annual Chinese New Year Commemorative Wine Bottle. Custom designed exclusively for Yao Family Wines, this limited edition bottling of our 92-Point 2016 Napa Crest Red Wine makes the perfect new year's gift for friends and family. Only 200 bottles available. Click Here to order.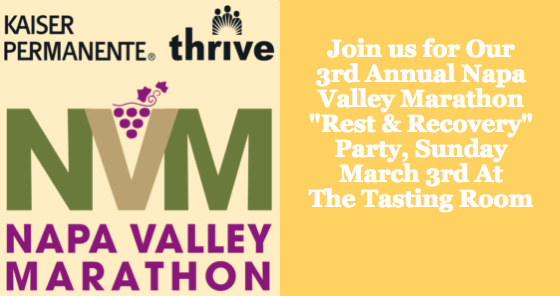 Attention runners everywhere! Yao Family Wines is hosting its 3rd Annual Napa Valley Marathon "Rest & Recover" Party on Sunday, March 3rd, directly following the end of the marathon at 10am. Join us for complementary high-protein bites, hydrating drinks, and for those looking to celebrate, wine specials all day! We'll also be providing complementary 15-minute recovery massages from a Certified Masage Therapist. As always, Marathon staffers and volunteers are welcome all day for complementary wine tastings. And yes, our winemaker, Tom Hinde, will be running the marathon again - come by and compare times!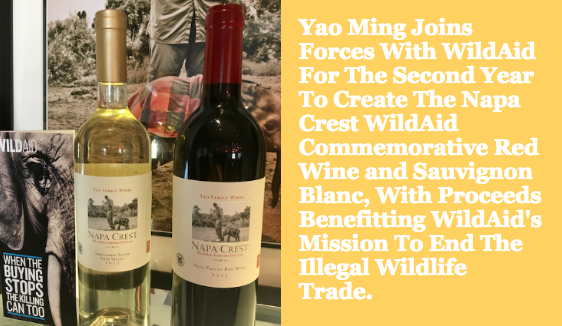 For the second year, Yao Family Wines is honored to produce in conjunction with WildAid this limited edition bottling of our 2017 Napa Crest Sauvignon Blanc and 2015 Napa Crest Red Wine. These delicious wines will not only grace your table or cellar, but will help with WildAid's mission, as a portion of the sale proceeds go to help end the illegal wildlife trade. For over a decade, Yao Ming has worked diligently with WildAid to end the killing of sharks, elephants, rhinos and tigers. Now, you can help, too! Click Here to learn more.

Hello friends!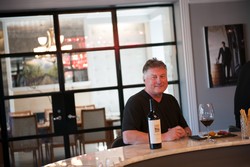 Summer has come to Napa Valley. Young clusters are appearing on the vines, which will soon become berry clusters. Over the next few weeks, we'll start to see verasion occur, when the grapes turn from green to purple. During that time, we may do a little additional pruning, "dropping" the outside clusters to let the other clusters grow in flavor and intensity.

With long days and warm nights, Napa becomes the perfect place for a summer vacation for wine lovers and newcomers alike. June is also the start of "Cabernet Season" in Napa, when wineries release the signature wines that have made this valley such a magical place. To give people a greater opportunity to maximize their summer vacations, we have changed our hours to stay open later. We have also created a White Wine Tasting that pairs perfectly with the warm weather. We hope you'll make Yao Family Wines a part of your summer vacation plans!
~Tom Hinde, President & Winemaker

Yao Family Wines is proud to release our flagship Cabernet, the 2015 YAO MING Napa Valley Cabernet Sauvignon. Awarded 93 points by Robert Parker, The 2015 has all the balanced power and finese that are the trademarks of our Cabernet, but with an intense purity that is a distinct hallmark of the vintage. 91% Cabernet Sauvignon, 5% Merlot, 2% Cabernet Franc and 2% Petit Verdot, aged in 100% French oak (65% new) for 18 months. Click Here to add this delicious wine to your cellar.

Our Saint Helena tasting room is open later throughout the summer! Come visit us during our new hours:

Monday: 11:00am to 6:00pm
Tuesday: CLOSED
Wednesday: 11:00am to 6:00pm
Thursday: 11:00am to 6:00pm
Friday, Saturday and Sunday: 11:00am to 8:00pm

For more information or to book a reservation, Click Here.

Earlier this month, our founder and proprietor, Yao Ming, received his Bachelor's Degree in Economics and Management from Shanghai Jiao Tong University. Fulfilling a promise he made to his mother years ago, Yao enrolled in 2011 and attended classes over the next seven years, all the while running his foundation, his winery, and the Chinese Basketball Association. We couldn't be more proud!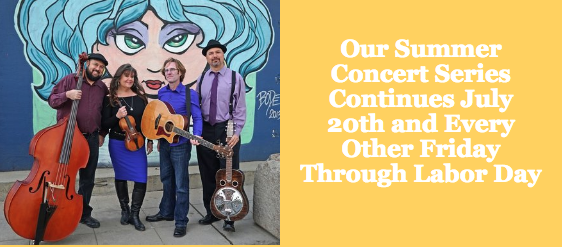 Join us at the Tasting Room on Friday, July 20th, and every other Friday through Labor Day, as we present our Summer Concert Series. Music starts at 5:30pm and the tasting room will be open until 9:00pm, featuring free bites and drink specials. As always, no admission charge!
UPCOMING SHOWS:
Friday, July 20th: The Rusty String Express

Friday, August 3rd: The Al James Band
Friday, August 17th: The Peter Welker Sextet
Friday, August 31st: Jealous Zelig

This September, we'll be releasing our 2015 YAO MING Family Reserve Napa Valley Cabernet Sauvignon. We are proud to announce that this vintage is one of the highest-acclaimed wines we have released since our debut vintage in 2009.

"One Of The Top 100 Wines of 2017. 96 Points." ~ James Suckling
96 Points, Jeb Dunnuck
95+ Points, Robert Parker

With reviews pending from Wine Spectator, Wine Enthusiast and Decanter, the 2015 vintage is destined to become a classic. As always, Founders Club Members receive the first allocation of the Family Reserve, with any remaining bottles available exclusively through the tasting room. The Family Reserve Cabernet sells out quickly each year. Click Here to join The Founders Club and reserve your allocation today.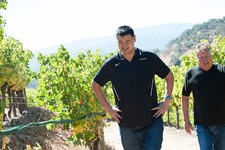 Hello friends!

Spring has come to Napa Valley. Though 2018 has seen its fair share of "April Showers," the vines are showing beautiful bud break, and the mustard flowers between the rows are in full bloom. It's a time when the valley wakes up from its long winter's nap and comes alive with wildflowers and rolling, green grass. Truly, Napa is one of the most beautiful places on Earth.

Spring is a time for Napa's crisp, floral, white wines. We are proud to be releasing our 2017 Napa Crest Sauvignon Blanc this month, just in time for warm Spring days and lingering sunsets. We hope you'll come and visit us here in St. Helena, and enjoy one of the many special events we have planned for you!
~Tom Hinde, President & Winemaker

Yao Family Wines is proud to partner with acclaimed San Francisco restaurant Koi Palace to create our Fresh Tastes of Spring Wine & Dim Sum Tasting Event. Koi Palace has created four, custom pieces of dim sum using fresh, seasonal ingredients, specifically to pair with four of our wines. Join us Saturday, April 28th at our St. Helena tasting room and experience how the subtlety of these exotic flavors are complimented by our hand-crafted Napa wines. Only sixty pairings available. Click Here to learn more and reserve your seating!

From our Oakville bench property in the south of Napa comes the third bottling of our acclaimed Napa Crest Sauvignon Blanc. Created in the Bordeaux style with 92% Sauvignon Blanc and 8% Semillon, the 2017 vintage shows classic Napa Valley providence with aromas of melon, fig and fresh pear. Let the Spring begin! Click Here to get yours.

Friday nights this spring mean wine and song at the Yao Family Wines tasting room! Join us for our evening concert series, featuring a variety of talented jazz performers from around the Bay Area. Relax with a glass of wine before dinner, or swing by afterwards for a drink with friends - we'll be open until 9pm. Our concert series stars Friday, May 11th, and continues May 24th, June 8t and June 22nd. Check the Events page on our website for updates.

Just in time for Fathers Day, we'll be releasing the 2015 vintage of the YAO MING Napa Valley Cabernet Sauvignon. Rated 94 Points by Robert Parker, our flagship Cabernet reflects all the pedigree of its Rutherford origin, and is sure to be a classic on your table and in your cellar. Founders Club Members will receive their allocation first on June 4th, followed by the general release two weeks later...you can also get your first taste of the remarkable 2015 vintage at our Second Annual Summer Barbecue, June 2nd at the tasting room...Mothers Day is May 13th, so we're inviting all moms to come by the tasting room and enjoy a well-deserved, complimentary glass of our 2016 YAO MING Napa Valley Brut Sparkling Wine. See you there!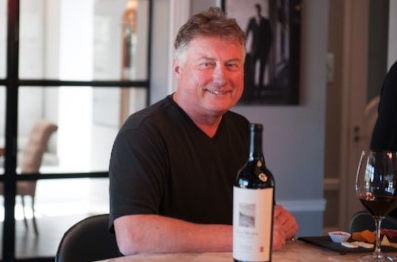 Hello friends!

Winter has come to Napa Valley. The days are shorter - and colder - and some welcome rain has finally arrived this month. The season has its own kind of beauty: thick, brown vines that have lost their leaves dominate the landscape, and a carpet of vivid, green grass lays atop the vineyards. Clouds hug the hillsides, and fog rolls across the valley floor. Napa is truly a unique place to visit any time of the year...and you can't beat the hotel prices in February!

The cold weather is a time for hearty reds. We invite you to go online and stock up on Cabernet and Red Blends for your winter nights, or better still, come visit us at our St. Helena tasting room - have a seat by the fire, enjoy a glass of Cabernet, and see all the beauty that winter in Napa as to offer.

~Tom Hinde, President & Winemaker

Yao Family Wines is proud to partner with acclaimed San Francisco restaurant Koi Palace to celebrate the Year of The Dog with a day of dim sum and wine pairings. Koi Palace has created four, custom pieces of dim sum specifically to pair with four of our wines. On February 10th from 10am to 5pm, Come to our St. Helena tasting room and experience how the subtlety of these exotic flavors are complimented by our hand-crafted Napa wines. Only fifty pairings available. Click Here to purchase your tickets.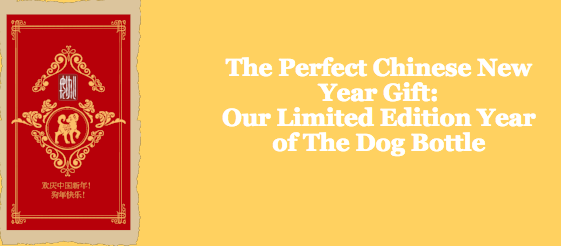 Celebrate The Year of The Dog with this limited edition, commemorative bottling of our 2014 Napa Crest Red Wine (rated 92 Points, Wine Enthusiast). Featuring a label custom designed for Yao Family Wines, this bottle makes a thoughtful gift or a delicious addition to your Chinese New Year celebration. Only 100 bottles created. Not available in stores. Click Here to get yours.

Yao Family Wines is proud to announce that the first wine in our new Appellation Series, the 2015 YAO MING Cabernet Sauvignon, Howell Mountain, Napa Valley, has been awarded 94 Points by Robert Parker. Your chance to add this extraordinary wine to your cellar is running out, as we have only 12 cases remaining before it goes permanently into our Library (accessible only to Founders Club members). Click here to order - less than ten cases remaining!

Yao Family Wines is once again teaming up with WildAid to spread the love for Valentines Day. All through February, purchase a bottle of our Napa Crest Rose and we'll donate $5 to help WildAid save endangered wildlife. Post a picture of your bottle on any of your social channels and we'll donate $5 more...we'll be having a Post-Run Party for The Napa Valley Marathonon March 4th, as winemaker Tom Hinde himself will be running the race...We've created another one-of-a-kind wine for the upcoming Premiere Napa Valley auction on February 24th. If you're a member of the trade looking for something really special, check out the Napa Valley Vintner's site for more details. We'll be holding a special reception for members of the trade February 23rd at our Tasting Room.

People often wonder how Cabernet Sauvignon became the quintessential varietal of California wine grapes. I'll give you a little bit of history that should help explain the mystery.
Cabernet Sauvignon is actually a bit of a love child, with a purple parent and a white parent. It is the cross between Cabernet Franc and Sauvignon blanc, hence Cabernet Sauvignon. Legend has it that Cabernet Sauvignon was created when French vintners set out to create a new varietal. Whether by design or by chance, this combination of opposite parents created a timeless, rich, hearty and robust varietal perfect for winemaking that has established itself as the king of red wine varietals not only here in Napa Valley, but all over the world.
Cabernet Sauvignon is what we call a Vitis Vinifera. All Vitis Vinifera varieties, including the grapes we grow in Napa Valley, originated in the Caucasus Mountains of Western Asia. These grapes are endemic to the Mediterreanean region, and they eventually made their way along man's migratory paths from Western Asia to Western Europe.
Over the centuries, winemakers in the colder northern climates of Chablis, Burgundy and Champagne realized that varietals such as Pinot Noir and Chardonnay did well. In the south of France, Rhone varieties like Syrah, Grenache, Sensoux and Morvedre did best. In the maritime climates of Bordeaux, the Cabernet family of grapes thrived. Cabernet franc, Petit Verdot, Malbec and Merlot grow very well there as well. It was in France during the 17th Century, that Cabernet Sauvignon was created, and became the king of Bordeaux.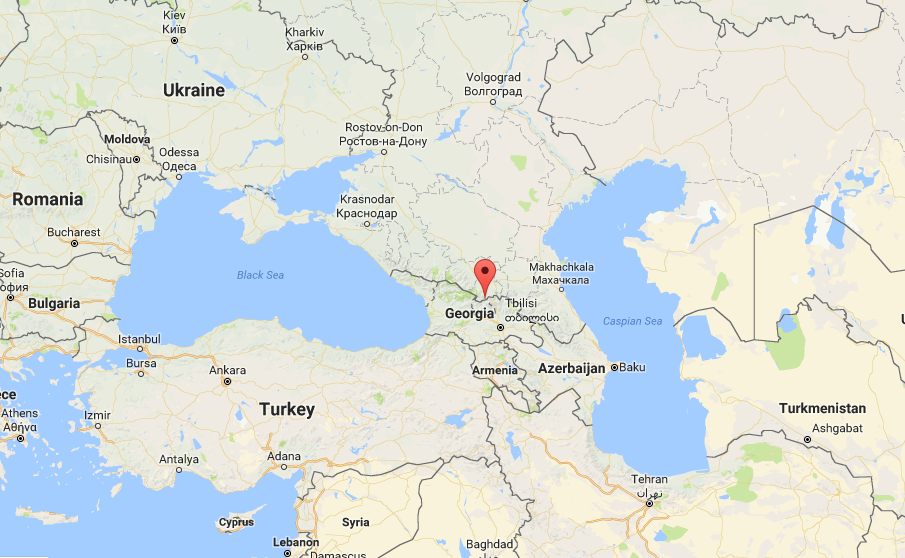 When it came time for Napa to hang its hat on a global, noble variety (varietals that work well in the vineyard, are of a profile favorable to consumers and age well in the bottle-Cabernet Sauvignon, Sauvignon Blanc, Riesling, Pinot Noir, Chardonnay), Napa looked to follow in the footsteps of Bordeaux. We had the climate, the terrain and our amazingly fertile volcanic soil- perfect conditions to grow vinus vinifera. During the post-prohibition years, Napa as a community said "We want to be Cabernet. Cabernet is our variety." It can be argued that as far as growing Cabernet Sauvignon is concerned, Napa Valley is not only as good as, but perhaps even better than Bordeaux. There, I said it because I've spent decades walking these vineyards, picking these grapes and tasting these wines. I know it is true! And of course the famous Judgment of Paris in 1976 proved to the world that Napa Valley wines stand up to the very best in the world.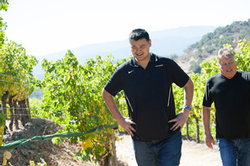 We make wines here in Napa Valley just like they do in Bordeaux, France. Cabernet is our base grape, but we blend in other Bordeaux varietals depending upon each year's unique harvest, as well as our own personal style and taste. In Napa, Cabernet Sauvignon does it all. It thrives in the vineyard, it ages extremely well in the tanks and barrels, and it blends brilliantly with other varietals.
Known for hints of green bell pepper, blendability and compatibility with oak barrels, it's no fluke that Cabernet Sauvignon is the most popular red varietal. In a blend or on its own, Cabernet Sauvignon provides truly unmatched structure and balance. It has a very rich fruit flavor as well as supple tannins that provide depth and body. It also happens to do more on the palette than other varietals do. Asking why Americans love Cabernet Sauvignon so much is much like asking why we prefer beef to mutton or venison. We gravitated towards beef because our flavor profiles are more in tune with its texture and rich flavor. And what goes better with a juicy steak than a big, bold glass of Cabernet Sauvignon?
Cabernet Sauvignon is the primary grape varietal of all Yao Family Wines red wine offerings, and most great wines coming out of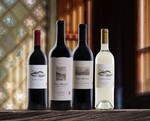 Napa Valley. From our Napa Crest Napa Valley Red Blend to our signature YAO MING Napa Valley Cabernet Sauvignon and our very limited YAO MING Family Reserve, all Yao Family Wines red wines are Cabernet based wines, but they vary in their percentages. Napa Crest, our softer and more approachable blend, is 65-68% Cabernet, depending on the year. YAO MING Napa Valley Cab is always 87-91% Cabernet, and our Family Reserve is always around 97% Cabernet. We can add Merlot for cherry tones, Cabernet Franc for aromatics and hints of tea leaves and forest floor and Petit Verdot for deep color and tannin structure in the middle, but in each of these wines, Cabernet is king.
Why is Cab my personal favorite varietal? I love growing it, making it and drinking it. It's a rewarding grape. If you pay attention to farming and treat it well, it will reward you back. During the winemaking process, Cabernet Sauvignon responds to fermentation techniques and creates incredibly haunting layers. It is not one-dimensional. You can smell, see and taste the layers: fruit flavors on top, florals in the middle and a finish of complexity and depth. There is no richer wine drinking experience. It's got character and integrity. It ages incredibly well. It can be temperamental, unpredictable and surly when it is young, And as it ages, it becomes mature and wise. It's like your most loyal pet. You love it and it loves you back.

OVERVIEW
I was first introduced to drinking great wine when I was living in Houston, Texas and playing for the Houston Rockets. Houston loves its steakhouses, and so I discovered big Cabs from Napa Valley when I was eating those famed Texan-sized steaks.

Some of my favorites?
Opus One — The wines are so smooth and polished. I visited the winery and tasted with Winemaker Michael Silacci. I was very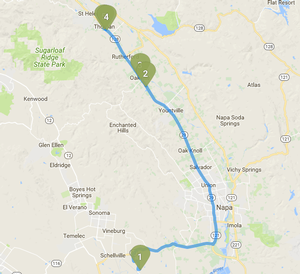 impressed with their detailed attention to elegant and gracious hospitality.
Cardinale — I really love Winemaker Chris Carpenter's mountain wines for their finesse and complexity. The winery in Oakville provides beautiful views along with a nice experience and food pairings that really highlight the wines.
Hall Winery and Flora Springs Winery – Neighbors of ours along the St. Helena Highway, both venues offer impressive, quality wines.
Donum Estate – As I continue to study wine and sample more varieties, I've become very fond of the Pinot Noirs from Donum Estate. They have a unique visitor experience with sculptures and private tastings at their tucked away Carneros estate.
–Yao Ming, January 2017
Click here for a link to the full article, with driving directions to each location.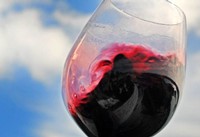 Your friend pops open a magnificent bottle of 94 point 2013 YAO MING Napa Valley Cabernet Sauvignon, pours herself a glass, and starts swirling it around. She's not tasting it. She's not even looking at it yet. Just swirling it around and around her glass. Is this the ultimate in pretense or does she know something you don't?
The truth is, she may know 5 things you should know about swirling wine...
1. Wine is primarily "tasted" with the nose. Believe it or not, the complexity of a wine's taste is created through our nose and not our mouth. Our taste buds can distinguish sour, bitter, salty, sweet and savory. The wide array of fruit, earthy, floral, herbal, mineral and woodsy flavors present in wine are derived from aroma notes sensed by the olfactory bulb. When a wine is swirled, literally hundreds of different aromas are released, the subtlety of which can only be detected with the nose. By swirling, a wine's aromas attach themselves to oxygen (and are thus less masked by alcohol) and are easier to smell. If you want to test the power of the nose, try plugging your nostrils and tasting the wine at the same time.
2. Swirling actually eliminates foul-smelling compounds. Oxygen at work again! Swirling the wine in the glass enables some evaporation to take place, which means more of the volatile compounds will dissipate. Some of these compounds include sulfides (matchsticks) and sulfites, (rotten eggs).
3. Swirling in a wide glass is more effective than a narrow glass. Have you seen those huge Reidel glasses that look like they could hold half a bottle of wine, and wondered what was the point of an enormous wine glass like that? More space in the wine glass means the wine gets more surface area, and thus more exposure to oxygen. This is especially helpful with older wines. This is also the reason why your Sommelier pours only a small amount in your glass when you first taste the bottle: She wants the wine to have optimum exposure to oxygen when you swirl, smell and taste.
4. Swirling exposes the "legs" of a wine, revealing its viscosity. The way the wine swirls gives you a first indication of the wine' "texture:" its thickness or viscosity. A dense wine, full of tannins or sugar will tend to spin more slowly around the glass, sticking to the sides.
5. Yes, as a matter of fact, it does look cool. But here's a little trick so you look like a pro and covered in wine from your swirling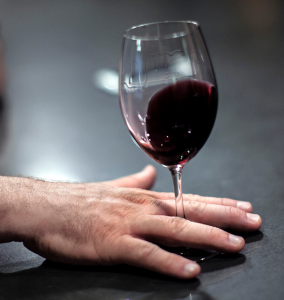 practice: don't lift the glass when you swirl. Set the glass on the table or counter, hold the base down with your index and middle finger, then start moving the glass around in circles. You simply won't spill wine this way.
And here's a bonus! What's the difference between aroma and bouquet? A wine's aroma typically refers to the pleasant smells in a wine that give it specific character (varietal character). We say that Merlot has aromas of cherry and Chardonnay has aromas of tropical fruit. A wine's bouquet comes from the smells created by the winemaking process or the wine's aging. When we smell oak, for example, that's considered to be part of a wine's bouquet.
So, swirl that wine! It's all part of the pleasure...and the fun!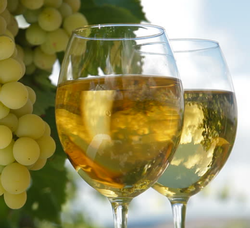 Summer's in full swing, which means it's time for beach trips, camping, pool parties, or just lounging away in the backyard, enjoying the longest days of the year. Of course, summer also means light, crisp refreshing white wines to pair with all that lounging and partying.
At Yao Family Wines, we make a Napa Valley Sauvignon Blanc in the classic Bordeaux style, with a blend of Sauvignon Blanc and Semillon. This blend creates a delicate yet complex wine, with an acidity that makes it perfect with seasonal, summertime dishes. But what if you want to try something a little bit different; something to expand the pallet without deflating the wallet? We asked a handful of Napa Valley insiders for their suggestions on new, exciting and different white wines to try.
"I recently tasted the 2016 Swanson Vineyards Pinot Grigio. At $21 bucks a bottle, it's an affordable, fun, fresh and food-friendly wine. Pair this white wine with the recent heat wave and you've got yourself a pairing perfect for porch pounding!" ~ Monique Soltani, Host, WineOH.tv
"Chateu Yvonne Saumur Blanc (Chenin Blanc). Killing it! I had this in New York at Rebel, and then less than a month later I got to meet Matthieu, the winemaker, in the Loire Valley. I think his Chenin is all the things a Chenin should be: refreshing and crisp for a hot day, bit also minerality, stone, pear, and a silky texture that has richness without being too weighty. ~ Terra Jane Albee, Whiterock Vineyards.
"The 2016 Ancien Pinot Gris. Great acidity and tropical notes." ~ Jimmy Kawalek, President, Coombsville Vintners & Growers Association.
"If you're looking for the true Chardonnay alternative, get a bottle of Aligote, the 'Other White Wine of Burgundy.' A great choice is the 2015 Maison Chanzy Bouzeron Clos de la Fortune Monopole, which is pretty widely available at about twenty bucks. Aligote's flavor profile lives somewhere between SB and Chardonnay, but with a unique acidity and minerality. It's amazing." ~ Allen Desuaniers, Marketing Manager, The DAR Label Group.
And I'll go ahead and throw my choice into the fray as well: The 2016 Kale Napa Valley Somerston Vineyards Grenache Blanc. Grenache Blanc is one of the souther Rhone's lesser-known and utilized varietals, but as a stand-alone wine, it has exquisite character. If made in the old world style, it has a lower alcohol content which makes it go down easy on a hot day.
Enjoy the summer, and comment below to let us know what alternative white wine you've been drinking!